PUJ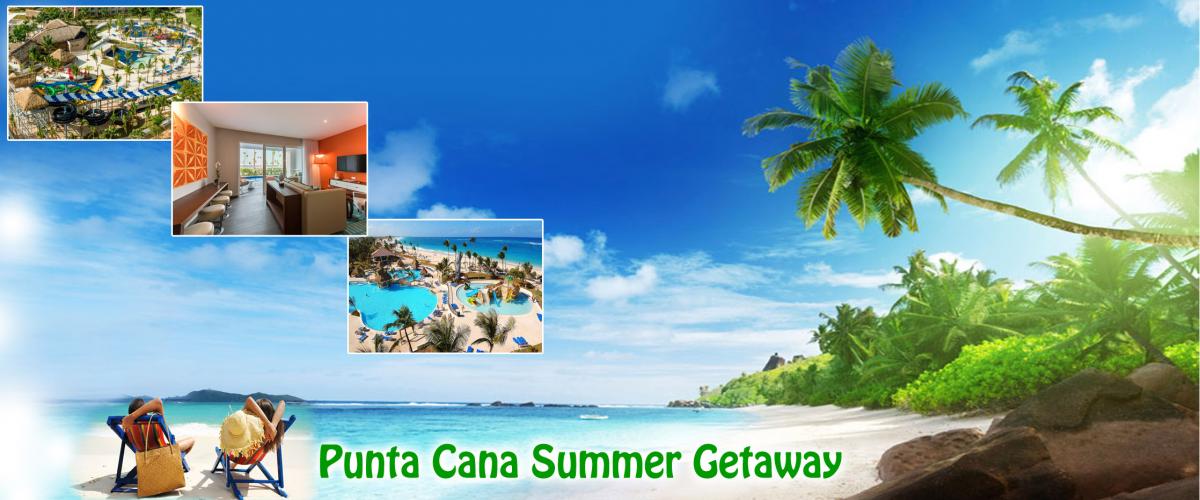 Punta Cana Summer Getaway 2017
Package Includes:   
Non Stop Flight from New York (JFK)  to Punta Cana               
Round Trip Transfers from Airport to Punta Cana Hotel         
4 Nights Hotel Accommodations which includes all Meals & Drinks
Optional Day Tours available
Flight Information:
Departs:  Aug 4, 11, 17, 24, Sep 1
Call 212-243-0865 for Reservations Assistance
Punta Cana
Punta Cana, the easternmost tip of the Dominican Republic, abutting the Caribbean Sea and the Atlantic Ocean, is a region known for its 32km stretch of beaches and clear waters. The Bávaro area and Punta Cana combine to form what's known as La Costa del Coco, or the Coconut Coast, land of lavish, all-inclusive resorts. It's popular for zip-lining, windsurfing, kayaking and sailing.

Punta Cana Bavaro Beach. Is famous for its white sandy beaches lapped by turquoise water and dotted with swaying palm trees… Doesn't that just say…..Relax Punta Cana beaches and all-inclusive resorts may be their biggest selling point…but it's also world- renowned for their golf course and entertainment: Like Swimming with the dolphins, Zip lining, Water Park, Dune Buggy Adventure, Horseback riding, Outback Safari, Whale Watching, White Water Rafting, Arrange of Water Sports, Casino, Nightlife and the list goes on….!